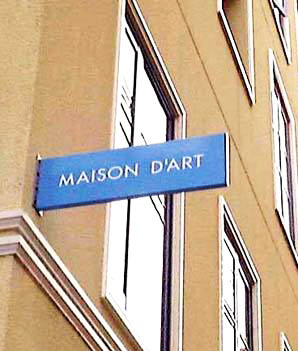 -Contemporary art Osaka ,JAPAN

GALLERY MAISON D'ART
1・16・19 2F, Utsubo-honmachi Nishi-ku
Osaka- 550-0004 Japan
TEL:+81.6.6449.7773

Director:/ Kisako KIMOTO

(Y'S Co. ltd.)

Member of "The Osaka Chamber of Commerce
and Industry"
National Public Safety Commission,Osaka
Permit No.1367

■MAISON D'ART,
Literally means "the house of art" in French.
Deals in unique contemporary art,.
Organize exhibitions and events
by French and Japanese artists.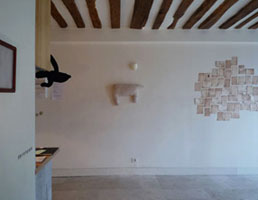 - Paris Branch: 3 rue du Faubourg St- Antoine 75011
Paris, France.

- Tokyo Branch:7-15-8-6F Ginza Chuo-ku Tokyo.


■HISTORY
- 1997 : Opening of "gallery musee ange"
- Shukugawa , Hyogo
- 2002 : Transfer to Nishi-ku, OSAKA
Change of name to MAISON D'ART.
-2006:Opening of Paris Office.
- 2008:Began to work as a commercial gallery
-2010,2011,CHIC ART FAIR PARIS,
-2011,2013:CHIC dessin PARIS,
-2014,DDESSN PARIS,
2014,2015, fotofever Paris
2015 young art taipei
2015 YIA Paris