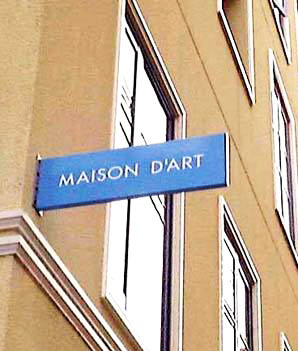 Head Office





GALLERY MAISON D'ART,Osaka
1・16・19 2F, Utsubo-honmachi Nishi-ku
Osaka- 550-0004 Japan
TEL:+81.6.6449.7773


Member of "The Osaka Chamber of Commerce
and Industry"

National Public Safety Commission,Osaka
Permit No.1367

■

MAISON D'ART,
literally means "The house of Art" in French.

Mainly deals in artworks by the latest Japanese and French artists. These works show the individuality and sensitivity of each country and artist.

HISTORY: 1997 Opening of "gallery musee ange" Shukugawa , Hyogo
2002 Transfer to Nishi-ku, Osaka, Change of name to "GALLERY MAISON D'ART".
2006 Opening of Paris Office, 2013 Opening of Tokyo Office.
2021 Opening of "Studio MAISON D'ART" Osaka.


- Paris Branch: 3 rue du Faubourg St- Antoine Paris.
- Tokyo Branch:7-15-8-6F Ginza Chuo-ku
Tokyo.





MAISON D'ART presents"New nuances of Japanese Art"
It mainly presents Japanese and french artists
whose work proposes a unique vision.


MAISON D'ART ONLINE VOL.3 "Curious Japon"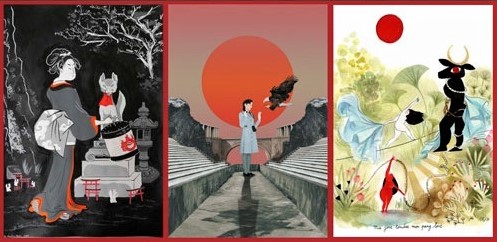 -Alexandra STERNIN, Anaïs YSEBAERT, Arnika MÜLL, Anne MATHURIN, Camille MOULIN-DUPRÉ, Clémence MONNET, Dominique LUCCI, Émeline SOURGET, Julien PACAUD, Justine GASQUET, Julie Miammmiam , iwata mayuko,wassa.

MAISON D'ART ONLINE VOL.2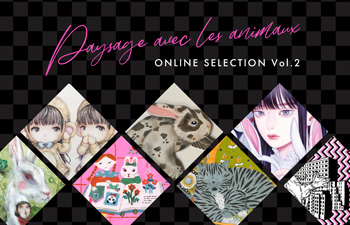 ONLINE SELECTION Vol.1 OPEN " Mid summer"