ただいま、大阪にて準備中!


MAISON D'ART Shukugawa
(had been opened 1997-2008)
MAISON D'ART Shukugawa (ex. gallery musee ange) has been opening since May, 1997. 
We deal with artists' original works and rare French vintage prints and so on...

-In 2004,"gallery musee ange" changed the name to GALLERY MAISON D'ART
and transfered to Osaka in 2008.
 



Situated in a quiet residential area of Shukugawa,Hyogo.
MAISON D'ART Shukugawa has an air of an atelier on a quaint Parisien back street.
We continue to display the works of our artists. We had held exhibitions ,workshops"Atelier de musee ange".
And we also hold an event irregularly which allows us to get familiar with the community.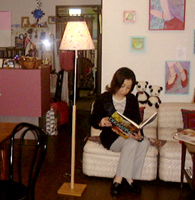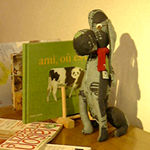 "Que sera sera" is a pop and girlish project of MAISON D'ART with the energetic female artists we chose from Kansai area ,exhibition of several kinds of art works, such as paintings, objets d'art, ceramics, glass works.with a fun event with workshop and music.
"FRENCH CAFE" is one day cafe and bar where we can enjoy food, drinks, art, music, French conversation ,art work shop and improve our sensibility.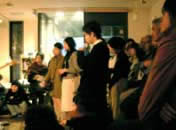 "Atelier de Musee Ange" is an art workshop we realize our original art work that doesn't exist anywhere else in a cozy atelier. In a temporary group of people, there is a chance to stimulate our sense and to exchange information. You are recommended to make a reservation to participate.
The artists who helped us as an instructor : Yoshiko INAKI, Kapa, kiiman, Yurio SEKI, Tama, Takeru TOYOKURA, Chieko HARADA, Toshiyuki FUKUDA.and more...
Merci!