Call for Papers
Asia-Pacific Management Accounting Association
2017 (13th) Annual Conference
The Asia-Pacific Management Accounting Association (APMAA) aims to facilitate exchange of research ideas for scholars in the Asia-Pacific region and to stimulate new developments in both theory and practice in the management accounting area. APMAA presented its first annual conference in 2004. Over the years, the APMAA annual conference has grown to be one of the leading conferences in the area and has attracted scholars from Asia-Pacific region and worldwide.
The APMAA 2017 (13th) Annual Conference will be held on November 6-9, 2017 in Shanghai, organized by Antai College of Economics & Management, Shanghai Jiao Tong University. The conference includes a Panel Session and a Doctoral Colloquium.
The Main Theme for the APMAA 2017 (13th) Annual Conference is "Management Accounting and Society:A Global Perspective."
We welcome academia and practitioners around the world to join us in the 13th APMAA conference. Manuscripts in the following areas (but not limited to) are welcomed:
 Management Accounting for Multinational Enterprises
 Management Accounting for State-owned Companies and Non-profit Organizations
 Management Accounting Control System
 Management Accounting and Culture
 Performance Measurement and Control
 Contracting and Incentives
 Organizational Behavior and Society
 Intellectual Capital and Innovation
 Cost Management
 Corporate Governance
 Risk Management
 Financial Analysis
 Social and Environmental Accounting
 Internal Control and Ethical Issues
Accounting Education and History
Methodological and Theoretical Issues
The Paper Submission Deadline is scheduled on 21st July 2017. extended to August 15. The submitting authors will be notified of the acceptance decision by 1st September 2017. All submissions are subject to a double-blind review process organized by the Review Committee consisting of a panel of leading scholars. Two papers will be selected for the Best Paper Award.
Submitted Online
The APMAA 2017 (13th) Annual Conference website: http://www.apmaa2017.com/
Formatting
All manuscripts should be in Times New Roman, font size 12, double–spaced with an abstract of 200-300 words. Include up to 5 keywords. An abstract should be presented on a separate page immediately preceding the text.
Manuscripts should be as concise as the subject and research method permit. The length of text should be over 5,000 but not exceed 10,000 words.
All papers will be double blind reviewed. To promote anonymous review, authors should not identify themselves directly or indirectly in their paper. Single authors should not use the editorial "we." Referencing should follow the APA style (Refer to http://www.apastyle.org).
The cover page should contain the title of the paper (all bold capitals), the author's name (first name, initial(s), and family name), title and affiliation, fax and phone numbers, and email address.
Please indicate clearly the corresponding author.
Notification:
1) All submitted articles should report original, previously unpublished research results, experimental or theoretical.
2) The final papers must be submitted before the deadline and the version of your submission must be in the requested format.
3) Papers for presentation only must be submitted by abstract for reviewing first.
4) Official language is English in paper and presenting.
Should you have any questions, please do not hesitate to contact us:
Chair of APMAA 2017 (13th) conference:
Prof. Yiming Hu (huym@sjtu.edu.cn)
Members of Organizing Committee:
Renhui Fu, (renhuifu@sjtu.edu.cn),
Wen Li, (wendyli@sjtu.edu.cn),
Wenyun Shi, (wenyun_shi@sjtu.edu.cn)
Address: Antai College of Economics & Management, Shanghai Jiao Tong University, No. 1954 Huashan Road, Shanghai, China.
Telephone: (86) 21-52301575, (86) 21-52302052
Call for Papers: 2017 Doctoral Colloquium
The main objective of the APMAA 2017 Doctoral Colloquium is to offer an opportunity for PhD students to receive high-quality feedback from external reviewers and to directly interact with peers, exchange ideas, discuss concepts, and establish (in) formal cooperation with various research groups. Doctoral students and candidates at all stages are welcome to submit a thesis-position paper, but preference will be given to students in the earlier stages of their doctoral work. Participants will be expected to give short and informal presentations of their work during the Colloquium, to be followed by a panel-like discussion.
A Doctoral Colloquium will be held in conjunction with the APMAA 2016
Annual Conference. Doctoral students and candidates are hereby invited to present and discuss their preliminary results or work-in-progress. The discussants comprise of a group of international professors.
Doctoral students interested in participating on the doctoral colloquium
should submit a single PDF file consisting of:
1. An introductory letter in which you indicate what you wish to obtain from the doctoral colloquium and what you will be bringing to the doctoral colloquium.
2. A one-page research statement on the research field you will pursue. If you are at the doctoral dissertation stage, this statement should focus on the dissertation.
3. Your CV.
4. A letter of recommendation from your primary dissertation advisor, who should state what you could contribute as well as gain from the doctoral consortium.
5. Your paper (The text should be about 4,000- 8,000 words.)
Paper Submission (Doctoral Colloquium):
The deadline for full paper submissions is 21st July 2017. extended, and August 15 is the submission due date.
The notification of acceptance is 1st September 2017.
Submitted online
The APMAA 2017 (13th) Annual Conference website: http://www.apmaa2017.com/
The submitted paper should clearly state:
An overview of related work in the area of the doctoral work
The original key idea/hypothesis of the thesis
The problem domain and the specific problem addressed
Methodological approach
The expected contributions
Research carried out
The colloquium chairs will arrange the selection of the accepted papers using a peer review process. The accepted papers will be published in the Doctoral Colloquium proceedings. At least one of the authors should register for the conference before the deadline of conference registration (before 1st September 2017), and attend as well as present the paper in the conference. Otherwise, the paper will not be included in the conference program and proceedings.
Notification:
1) The first author should be a doctoral student who is mainly responsible for conducting the research on the respective topic.
2) Names of the authors are preceded by: first author and, where applicable, supervisor.
 
If you have further questions, please contact:
Renhui Fu, (renhuifu@sjtu.edu.cn),
Wen Li, (wendyli@sjtu.edu.cn),
Wenyun Shi, (wenyun_shi@sjtu.edu.cn)
Telephone: (86) 21-52301575, (86) 21-52302052
APMAA 2017 Conference Organizing Committee

Professor Yiming Hu (Chair of APMAA 2017)

huym@sjtu.edu.cn

Professor Lijun Xia (Co-Chair of APMAA 2017)

ljxia@sjtu.edu.cn

Professor Xiaodong Xu (Vice-Chair of APMAA 2017)

xuxd@sjtu.edu.cn

Associate Professor Shenquan Hao (Chair, Doctoral Colloquium)

sqhao@sjtu.edu.cn

Associate Professor Guifeng Shi (Vice-Chair, Doctoral Colloquium)

shigfeng@sjtu.edu.cn

Assistant Professor Renhui Fu (Vice-Chair of APMAA 2017)

renhuifu@sjtu.edu.cn

Assistant Professor Wenyun Shi (Vice-Chair of APMAA 2017)

wenyun_shi@sjtu.edu.cn

Assistant Professor Wen Li

wendyli@sjtu.edu.cn

Assistant Professor Yu Chen

yu_chen@sjtu.edu.cn

Conference Coordinator Yi Wang

yi.wang@sjtu.edu.cn

Click SJTU Today for the University Introduction Video.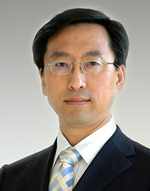 Jiao Tong University President's Welcome
( An experpt from http://en.sjtu.edu.cn/about-sjtu/presidents-welcome/ )
Welcome to Shanghai Jiao Tong University!
Established in 1896 as Nan Yang College, Shanghai Jiao Tong University is one of the first national institutions of higher learning in China. The name "Jiao Tong" comes from the book Yi Jing. Literally, "Jiao" means unite and "Tong" means harmony. In the book it says, when heaven and earth unite in deep harmony, peace and blessing descend upon all living things; when leaders and people unite and combine their influences, the nation enjoys universal flowering and prosperity.
With a shining history of more than 117 years, SJTU has grown with and shared weal and woe with the country. At present, it is implementing a grand blueprint for future development and determined to make continued efforts to build itself into a first class university in the world.
SJTU, as it is fondly called, is a dynamic and comprehensive university for excellent students education, cutting-edge scientific research and social service. From the early stage of its development, SJTU took first-class talents education as its principal mission. And today, it has been developed to the talent education idea of knowledge exploration, capacity development and personality nurturing.
Whether one is Academician or newly enrolled freshman, whether one's field is mechanical engineering or contemporary literature, in the name of truth-seeking spirit, SJTU encourages its faculty and students to join a common search for answers to the fundamental and to the pressing questions that society is faced with. Members of the SJTU community are united by this spirit to pursue intellectual excellence, and dedicated to the discovery of knowledge in the classroom, the laboratory, and the community. For its members, SJTU has become the place where their dreams start to fly.
Besides its remarkable history, SJTU is also a university famous for its honored traditions. Its tradition of gratitude and responsibilities has already been deeply rooted in the hearts of its alumni, and to some, it has become their behavior philosophy.
As the 39th president of SJTU, I am not only proud of its glorious history, time-honored traditions and great contributions, but also proud of being kindly called "Brother Jie"( "Jie Ge" in Chinese)by the students at SJTU. I really enjoy the time sharing and exchanging ideas and thoughts with them.
Thanks for your interest in SJTU and you are always welcome to visit us on campus or through the website
en.sjtu.edu.cn
at any time.
Zhang Jie
President of Shanghai Jiao Tong University